Who Needs Pain Fellowship Personal Statement Services?
The college admission process will ask you to hand in a pain fellowship personal statement, a resume and a bunch of other documentation together with the school application form. Everything will need to be written without fail and needs to be written in a capturing way to let you stand out in the crowd if you want to be chosen. On the other hand to write such an engaging personal statement that will grab everybody's attention is not an easy undertaking. To this end, you may need to employ our services for statement and resume writing to complete your application documentation.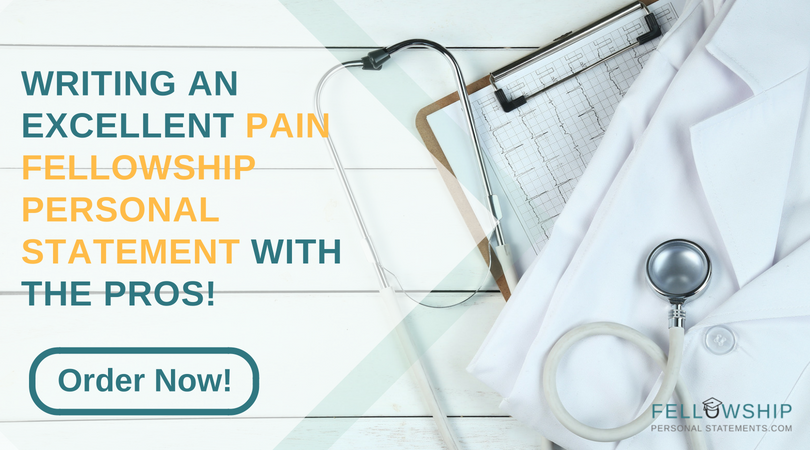 Fellowship Personal Statement Writing Services
Of all our personal statement services the one for fellowship application personal statement help for writing is chosen the most. Being the most vital part of your whole application due to it representing you personally and showing everyone in your own words who you are. It enables the admission committee to get to know you better.
Here is the list of top pain medicine programs based on the Pain Medicine Fellowship Excellence Award recipients:
Beth Israel Deaconess Medical Center
Brigham and Women's Hospital
Cleveland Clinic
Jackson Memorial Hospital/University of Miami (JMH/UM)
Johns Hopkins Pain Medicine Fellowship Program
Mayo Clinic, Rochester, MN
Medical College of Wisconsin
NYU Langone Health Pain Medicine Fellowship Program
Stanford Pain Medicine Fellowship Program
University of California, Davis
University of Pittsburgh Medical Center
For your pain medicine fellowship application, we only allow the highly qualified and experienced writers to work on your pain medicine fellowship documentation or anesthesiology fellowship personal statement. They will work closely with you while collecting all the relevant data to tailor your personal statement. Your pain fellowship personal statement sample will be made available to you, and you may request an unlimited number of revisions until you are absolutely satisfied with the product.
Our Editing Services for Personal Statements Concerning Pain Medicine Fellowship
To ensure that your pain medicine fellowship application or cardiology fellowship personal statement is written according to the highest standards possible and is error-free we utilize our personal statement editing services. All our editors only work in the areas of their own expertise; this ensures that a consistent level of error-free quality will be held throughout. They will enhance your writing while reducing wordiness, removing clichés while improving word choice.
Our Pain Medicine Residency Personal Statement Example
"Being the only child of a mother that constantly experienced reappearing bouts of pain during her monthly cycles and also suffered severely from migraine predestined me for pain medicine. Having watched and suffered with her while trying to attend her every need during these bouts of unbearable pain formed my resolution to help my mother and other people that are undergoing such tormenting stages in life.
My mother's doctor became a close friend of our family who will drop by without any certain reason to enjoy our company as we treasure his too. We are often joining our families for Thanksgiving, Halloween, and Christmas to enjoy the heightened feeling of companionship.
During these visits, I was on many occasions offered the chance to discuss with him the origin of pain in general and the standard of knowledge that medicine is at momentarily. This helped me to form my own personal views towards medicine and pain medicine in particular.
I want to learn how to reduce the suffering that many people endure and offer them a more enhanced solution. I want to research alternative methods that might result in new approaches to tackling this persistent facet of human nature. Therefore, I am applying for this pain fellowship to enhance my knowledge and to gain insights that are not yet obvious to me.
I am determined to enter the field of pain research after my fellowship and dedicate my life's work towards this goal that hopefully will help others lead a pain-free life."
Resume Writing and Editing Services
Another integral part of your application documentation is your personal resume. It needs to show that you possess the specific skill set and experience. It is a problem to write and correctly format such a resume, especially if you are young and have limited information to add. How to represent you in the best possible way makes our personal resume writing and editing services such an outstanding feature.
If you feel that you would like to utilize our
pain medicine fellowship

personal statement services for your purposes, just contact us online today to ensure the most professional help available that is affordable and trustworthy!