What is NRMP SOAP?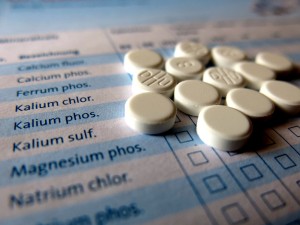 The National Resident Matching Program (NRMP) is a not for profit organization that was formed in 1952 to help provide a fair way of matching medical graduates with the programs that are available. Each year the Match will handle over 40,000 applicants and some 30,000 places for residencies and additional matches for oncology fellowship places through its SMS (Specialties Matching Service).
SOAP is the Supplemental Offer and Acceptance Program. Its purpose is to ensure that unfilled residency places are partially filled programs are filled by students that have not yet been matched through the formal Match process. The sections below will take you through the full process.
ERAS and the NRMP deadlines
Applications to programs are not made through the Match. You apply to programs through ERAS (Electronic Residency Application Service). This is part of the Association of American Medical Colleges (AAMC) another not for profit organization that has links to almost all of the US teaching hospitals and medical schools. From May you can open a MyERAS account and upload all of the information that the different programs will want to review when you apply. This information covers all of the following:
A MyERAS application form.
Uploads of your MSPE (Medical Student Performance Evaluation) and your medical school transcripts.
A fellowship personal statement; maximum of one page in length.
United States Medical Licensing Examination results (USMLE).
Postgraduate Training Authorization Letter for applicants to California (PTAL).
Educational Commission for Foreign Medical Graduates report (ECFMG) for overseas applicants.
Letters of Recommendation (LoR); you define the authors and the system will generate a personalized request for them. Pass on the request and they can load your LoR directly onto the system.
Once all of your documents are completed you can then start to actually review and apply to the programs that you wish to attend. Your applications are made through ERAS not through the match (NRMP).
NRMP match timeline
NRMP is registered to separately to ERAS and is the process through which places that have been applied to are assigned. You will create a Rank Order List which shows your 1st and subsequent choices from the programs that you have applied to. Each program will also review all of the applicants using the information received through ERAS and provide their own ranking list showing their preferences from the applicants. The process is as follows:
Sept 15: You may open your NRMP Match account. Once you have set it up you must return to your MyERAS account and enter your NRMP ID number.
Nov 30: after this date all applicants are charges an additional $50 for late registration.
Jan 15: This is the first date on which you are able to begin entering your Rank Order List.
Feb 24: This is the deadline for registration and also for withdrawing from the Match.
Mar 14: This is the start of Match Week. The R3 system (Registration, Ranking and Results) will be run in rounds. You will be notified of any matches and you will have just 2 hours to accept or reject those matches. You may receive multiple matches in a round or none at all.
Mar 18: Match Day. This is when all rounds are completed and matches are notified of what residency they have gained.
SOAP Timeline NRMP supplementary offer and acceptance program
If you are eligible for SOAP you will be informed on the Friday prior to Match week of your status. This does not however mean that you are not matched. The purpose of SOAP is to match unmatched or partially matched applicants with unfilled places. If you are not matched at 11AM on the Monday of Match Week then you will be given access to the full list of unmatched places. At this point you are able to start applying to those places (as long as you have the required qualifications to do so). Applications begin at 3PM on the Monday.
The first round of SOAP then begins at 12PM on Wednesday and is repeated at 3PM. If you are matched during any rounds you have 2 hours within which to accept or reject the offer. Rounds are repeated again on the Thursday at 9AM, 12PM and 3PM. SOAP closes at 5PM on the Thursday of Match Week.
We can help with your applications
We are a specialized service that can help with your ERAS application documents as well as coach you through all aspects of using the NRMP and SOAP. Our consultants are highly educated with postgraduate degrees in your field of application and full understanding of the residency application process.
If you want reliable and effective help with your NRMP SOAP applications just contact our expert consultants here today for help that you can rely on!