Professional NRMP SOAP Help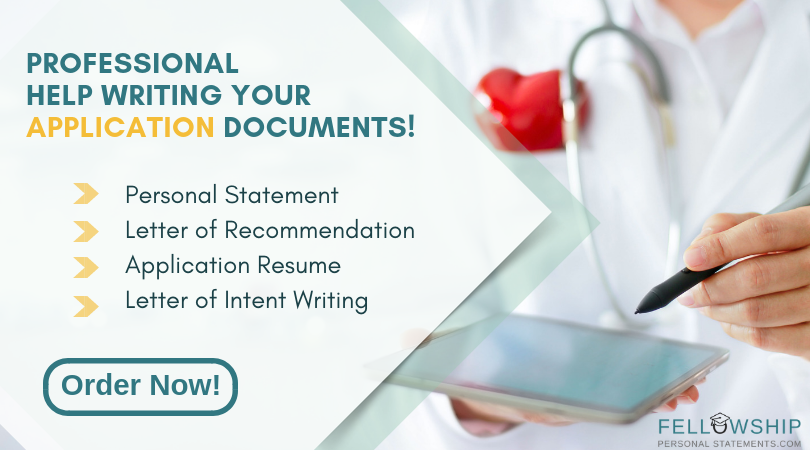 What Is NRMP SOAP?

The National Resident Matching Program (NRMP) is a not for profit organization that was formed in 1952 to help provide a fair way of matching medical graduates with the programs that are available. Each year the Match will handle over 40,000 applicants and some 30,000 places for residencies and additional matches for oncology fellowship places through its SMS (Specialties Matching Service).
SOAP is the Supplemental Offer and Acceptance Program. Its purpose is to ensure that unfilled residency places are partially filled programs are filled by students that have not yet been matched through the formal Match process. The sections below will take you through the full process.
ERAS and the NRMP Deadlines
Applications to programs are not made through the Match. You apply to programs through ERAS (Electronic Residency Application Service). This is part of the Association of American Medical Colleges (AAMC) another not for profit organization that has links to almost all of the US teaching hospitals and medical schools. From May you can open a MyERAS account and upload all of the information that the different programs will want to review when you apply. This information covers all of the following:
A MyERAS application form.
Uploads of your MSPE (Medical Student Performance Evaluation) and your medical school transcripts.
A letter of application for medical fellowship; maximum of one page in length.
United States Medical Licensing Examination results (USMLE).
Postgraduate Training Authorization Letter for applicants to California (PTAL).
Educational Commission for Foreign Medical Graduates report (ECFMG) for overseas applicants.
Letters of Recommendation (LoR); you define the authors and the system will generate a personalized request for them. Pass on the request and they can load your LoR directly onto the system.
Once all of your documents are completed you can then start to actually review and apply to the programs that you wish to attend. Your applications are made through ERAS not through the match (NRMP).
NRMP Match Timeline
NRMP is registered to separately to ERAS and is the process through which places that have been applied to are assigned. You will create a Rank Order List which shows your 1st and subsequent choices from the programs that you have applied to. Each program will also review all of the applicants using the information received through ERAS and provide their own ranking list showing their preferences from the applicants. The process is as follows:
Sept 15: You may open your NRMP Match account. Once you have set it up you must return to your MyERAS account and enter your NRMP ID number.
Nov 30: after this date all applicants are charges an additional $50 for late registration.
Jan 15: This is the first date on which you are able to begin entering your Rank Order List.
Feb 24: This is the deadline for registration and also for withdrawing from the Match.
Mar 14: This is the start of Match Week. The R3 system (Registration, Ranking and Results) will be run in rounds. You will be notified of any matches and you will have just 2 hours to accept or reject those matches. You may receive multiple matches in a round or none at all.
Mar 18: Match Day. This is when all rounds are completed and matches are notified of what residency they have gained.
SOAP Timeline NRMP Supplementary Offer and Acceptance Program
If you are eligible for SOAP you will be informed on the Friday prior to Match week of your status. This does not, however, mean that you are not matched. The purpose of SOAP is to match unmatched or partially matched applicants with unfilled places. If you are not matched at 11AM on the Monday of Match Week then you will be given access to the full list of unmatched places. At this point you are able to start applying to those places (as long as you have the required qualifications to do so). Applications begin at 3PM on the Monday.
The first round of SOAP then begins at 12PM on Wednesday and is repeated at 3PM. If you are matched during any rounds you have 2 hours within which to accept or reject the offer. Rounds are repeated again on the Thursday at 9AM, 12PM and 3PM. SOAP closes at 5PM on the Thursday of Match Week.
How to Master a Great CCU Fellowship Personal Statement
What is the clinical informatics application personal statement? CCU fellowship aims to give comprehensive training to physicians in clinical and scientific practice of critical care medicine. The fellowship includes training that helps applicants to become a well-rounded and accomplished practitioner, which include clinical skills, research skills, judgment, professionalism, humanistic qualities and medical knowledge.
Nurse Midwifery Programs: Information about CCU and ID Fellowship
ID fellowships are offering clinically oriented programs with a wide exposure to each infectious disease facet. The programs emphasize clinical research to students and its trains scholars and clinicians with the use of latest educational techniques.
The rise of ID fellowship programs around the world indicates that the infectious disease degree is declining as a career choice for medicine IM graduates. On the other hand, CCU is the specialty focused on the management and diagnosis of life-threatening conditions. With that, numerous schools are now offering ID CCU fellowship to applicants around the world. You may also want to check out how to apply for coronary cardiac unit application as another option.
The combined ID critical care fellowship helps fellows to get the training that they need in their chosen career. The combined ID CCU fellowship programs make sure that fellows will be educated, trained and skilled when they graduate. The fellowships do their best to give the best education for students.
The infectious fellowship offers a clinically oriented program with a wide exposure to each facet of infectious disease. The fellowship offers clinical training and it strives to use the latest educational purposes and knowledge as well as integrate the best curriculum with clinical experiences.
The CCU fellowship enables students to achieve the skills, attitudes, and knowledge of competent cardiologists. Students are expected to gain proficiency in management and diagnosis of such conditions. The learning occurs through supervised clinical experiences, attending rounds, bedside teaching as well as departmental conferences.
Critical Care Education: Application Process and Programs
University of Cincinnati
Application process
Candidates interested in enrolling in the fellowship program should complete the application process for them to be eligible, just like when applying for Vanderbilt residency programs.
Submit CCU application online.
Submit a $40 non-refundable application fee.
Submit an official transcript of record from every university previously attended. The transcript of record is usually submitted to the Registrar Office.
Submit contacts of 2 names to act as spiritual references.
After official transcripts were evaluated and received, the Center for Adult Learning and Leadership entertain possible credits that can be rewarded through the Credit by Demonstrated Competency.
Complete student financial aid process by completing the FAFSA or Federal Application for Financial Aid.
Plan on attending the new student orientation nigh to get books as well as prepare in enrolling.
Notes: Applicants will be notified about acceptance within seven to ten days of completing the critical care fellowship application. The admission to the school is not guaranteed because it depends on the quality of a submitted application.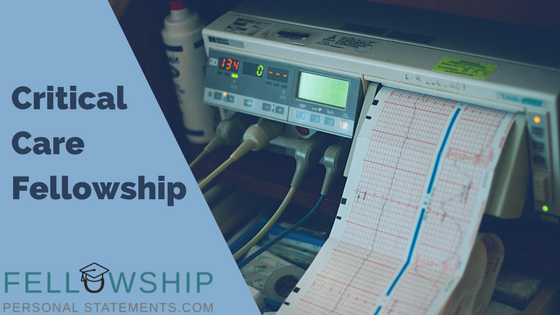 Applicants are encouraged to apply for admission online. They need to make an account and choose their username and password. Applicants need to keep the details so that they can check the status of their application.
Settle the $45 non-refundable application fee. It should be paid before applicants submit their application. For freshmen candidates with financial needs, they can ask for application fee waiver by using the same form that is used in requesting a fee waiver for the ACT or SAT.
Official transcript of record.
ACT or SAT scores.
Notes: The documents should be received in the Admissions Office before the candidate's application will be reviewed. Additionally, even though it is not required to submit additional documents, applicants may do so. They can submit personal statements or letters of recommendation.
All candidates are required to submit responses to a series of community questions. Candidates need to satisfy the community standards before their application file will be reviewed.
The critical care fellowship nursing provides experienced nurses and graduates the tools and opportunity to advance their experience. The 3-phase fellowship focuses on coronary care, post-anesthesia care unit, cardiothoracic unit, surgical ICU, cardiac catherization lab and medical ICU.
The program includes patient simulation experiences by using anatomically correct mannequins and others. It also includes professional seminars and didactic experiences focusing on comprehensive patient care management, assessment skills, and inter-professional collaboration.
We Can Help with Your Applications
Many students are having a hard time in writing their personal statement. If you are one of them, you can ask professional "write my personal statement" help. If you want the fellowship program, make sure to submit all application requirements and settle the application fee.
We are a specialized service that can help with your ERAS application documents like oncology fellowship personal statement as well as coach you through all aspects of using the NRMP and SOAP. Our consultants are highly educated with postgraduate degrees in your field of application and full understanding of the residency application process.
If you want reliable and effective help with your NRMP SOAP applications just contact our expert consultants here today for help that you can rely on!
Get Help
You May Also Like What Is NRMP SOAP? The National Resident Matching Program (NRMP) is a not for profit organization that was formed in 1952 to help provide a fair way of matching medical graduates with the programs ... Read More What Is NRMP SOAP? The National Resident Matching Program (NRMP) is a not for profit organization that was formed in 1952 to help provide a fair way of matching medical graduates with the programs ... Read More